On-Line Schedule







If you are an Oakland Flyers member and don't have a login name
or password please call 510-568-3317 Monday through Friday
between 10:00AM and 2:00PM and speak to Jim Gray.

Click here to go the online schedule


---

This is an example of what you will see when you click on the link.
STEP ONE!

You will see this in the top left corner of the Aircraft Clubs
home Page. Click on Flight Schedule.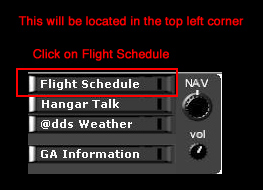 ---

STEP TWO!

Fill in the Club ID with OAKLANDFLYERS.
This has to be in Capitol Letters.

Fill in your First Name, Last Name and Password.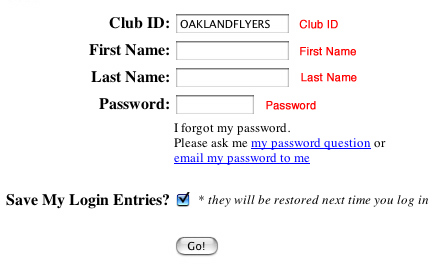 ---